Before the playoffs started, I said that Washington would win the series against Cleveland in 7 games.

No, for you information Mr. fancypants, I am not renegging on that prediction...just pointing out that right now it ain't lookin' so hot. They are actually in the gutter.
Tonight the Cavs beat the Wiz by 30 points
, and somehow even Lord of the Rings tree ent Ben Wallace scored more points (8) than Gilbert Arenas (7). Lebron scored 30 points, grabbed 9 rebounds, dished out 12 assists, got only 1 turnover, blocked two shots, and impregnated 20 women all in the span of 38 minutes. In 38 minutes, I MAY have the effort to put a tv dinner in the microwave and press the start button. I simply cannot eat it in that same span of time.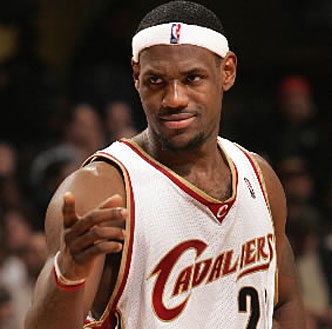 While this is all well and good, I am simply dubious at the prospect of this Cavs team going anywhere this postseason with the crew they have assembled. Lebron, the playoff god, aside, their team sounds like a punchline. Ben Wallace is a liability anywhere but defense, Ilgauskas' chronically sore feet and knees make him look like a used car, Delonte West is inconsistent, and Wally's World is the biggest team jinx out there with his constant screw-ups. If the Cavs wind up winning this series 4-0, I will wholeheartedly admit that I didn't see it coming and will send an angrily worded letter to any Wizards executive or actual Wizard out there (note: I do not have the effort to do this).
We'll see if the Wiz do better next game when they aren't shooting .375. For now, they look like feces. -Not the good kind of feces either. The kind monkeys throw.