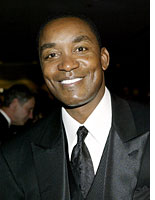 Before I begin, can I interest you in
some popcorn
?
No? You're sure? Alright, but you're really missing out.
To be honest, I'm not here to talk about popcorn. I'm here to talk about how the New York Knicks are looking absolutely friggin' incredible right now. By "incredible", I don't just mean like "1 or 2 championships-in-a-row" good...I mean like a minimum of 9 championships in a row. That good.
Bet on it. I'm serious. Drop your shit right now and go to Vegas and throw all of your money on it. I can wait.
As I've said it in almost every interview I've done recently: there is a spectacular foundation on this Knicks team and things are exactly where I would like them to be. I'm sorta being modest when I say that. Things are way beyond where I expected them to be, to the point of where the world will scarcely believe the amazing things this Knicks team can do.
I know what you're thinking: Wahhhh, this Knicks team is only 12-26. Wahhh, they should fire their coach and bring some respectability back to the big apple. Wahhh, they appear to be the worst team I've ever seen on an NBA floor, let alone in the great city of New York.
Well, sure...NOW.
I've been a bit shy to really talk about it, but my grand plan is to bring this Knicks foundation 9+ straight championships beginning at the outset of the 2021-22 season.
Sure, laugh if you'd like. The medium I consulted with about this told me you'd do as much.
While this team isn't built to win right now, just think of how this foundation I constantly speak of will flourish down the road. In the year 2021, when robots have finally have become self-aware and the NBA commissioner allows them in the league, I firmly think the best thing to combat them will be Ronaldo Balkman's deadly jump hook. No one can do that like him, so we will have an edge.
Also, after the great tsunami of 2010 hits and half of the U.S. cities are underwater, who will be shown posterizing the other guys? That's right, Quentin Richardson. He swims like a seal, that guy. The only guy who can hold a candle to him in that respect is Tim Duncan and his championship rings from this era will make him slow and disinterested.
One of our biggest advantages will come from Jamal Crawford, who breathes sorta funny when he plays. When I first saw him I noticed he takes really quick, short breaths, and it popped into my head that I had to work with this kid someday when the ozone is depleted and it feels like we're all at mile-high altitude. He's going to be running circles around the other guys, you know, when we play games in cities that are above water.
Lastely, the player I have gotten some of the harshest criticism for working with lately is Eddy Curry. His weight fluctuates and he really just kinda half-asses it out there. Any other coach would have given up on him by now. -Then again, any other coach would also not have come up with the genius scheme of telling him to pace himself for 13 to 14 years down the road, when he REALLY will be needed. I've also been feeding him buckets of fatty fried food in the hopes he will live off of his body fat when the world food supplies diminish around the year 2010 (that tsunami is going to fuck shit UP, I tell ya!)
Thus, if you think my foundation-laying sounds kinda hairbrained, go right ahead and join the so called "experts" in the media, our fanbase, and most of the members of my family. I could care less because I okayed it with the only man that really matters: MSG president James Dolan. I personally went up to his office when I began working for the Knicks 4 years ago and said: "James, I plan to institute a plan in which our team will win the league every year. It will take a little more than 17 sub-.500 seasons, but this team will be built to flourish in the post-apocolyptic environment we will live in then.
You know what he said? "Yeah, what the hell, sounds good to me. I make my money either way." Would a guy who didn't genuinely believe in my vision pledge his support in such a way for all these years? Exactly.
So feel free to join the rest of America in laughing out loud at this Knicks team, because ultimately we will be the ones having the last laugh.
-And no, I won't share any of my damn popcorn with you after the food shortage.